RBI Keeps Interest Rate Unchanged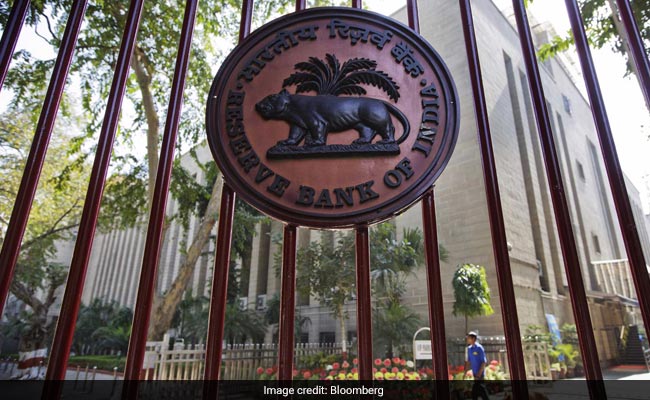 All but two of 54 analysts in a Reuters Poll had expected the repo rate would be left unchanged at 6 per cent, the lowest since November 2010.
The 6-member Monetary Policy Committee (MPC), headed by Governor Urjit Patel of the Reserve Bank of India (RBI) decided to keep the Repo or key lending rate unchanged at 6 per cent, amid inflation concerns. The decision was widely predicted after the annual rate of consumer inflation increased in October to 3.58 percent, driven by higher food and crude oil prices, not far from the central bank's 4 percent target. In August, the RBI made its only cut in 2017, of 25 basis points, and in October, it held steady.
According to a Reuters poll ahead of the announcement, all but two of 54 analysts had expected the repo rate will be left unchanged at 6 per cent, the lowest since November 2010. 42 of 48 economists in a Bloomberg survey had also expected the repo rate to be kept steady.
Here are the latest developments from today's RBI policy review:
3:20 pm: Reacting to the RBI's neutral stance, Upasna Bhardwaj, Sr. Economist at mKotak Mahindra Bank said: "Given that MPC members are fixated with anchoring 4 per cent inflation target and the upside risks emanating from higher oil prices, higher rural real wages, sticky core inflation and mean reversion of food prices, we find limited room for any further monetary accommodation this year."
3:03 pm: The Monetary Policy Committee will review the repo rate again on February 6 and 7, 2018.
3:00 pm: RBI raised its inflation forecast to 4.3-4.7 per cent in third and fourth quarters of current fiscal year
2:43 pm: Taking into account global and national economic indicators, RBI retained its October outlook for real Gross Value Added (GVA) growth for 2017-18 at 6.7 per cent.
2:40 pm: At the Monetary Policy Committee meeting, Dr. Chetan Ghate, Dr. Pami Dua, Dr. Michael Debabrata Patra, Dr. Viral V. Acharya and Dr. Urjit R. Patel were in favour of keeping the repo rate unchanged while Dr. Ravindra H. Dholakia voted for a policy rate reduction of 25 basis points.
2:35 pm: The neutral stance of monetary policy is in consonance with the objective of achieving the medium-term target for consumer price index (CPI) inflation of 4 per cent within a band of +/- 2 per cent, RBI said in a press release.
2:30 pm: The Monetary Policy Committee (MPC) decided to keep the policy repo rate under the liquidity adjustment facility (LAF) unchanged at 6.0 per cent.
2:25 pm: "Our focus will be on the tone of the policy guidance, divided between neutral or a hawkish bias," said Radhika Rao, an economist at DBS Bank Ltd. in Singapore. "Inflationary risks and firm second-quarter growth numbers provide the central bank with sufficient justification to sound cautious."
2:10 pm: "The move signals banks' acknowledgment of tightening systemic liquidity and an indication of the bottoming of the interest rate cycle with inflation rate normalizing and loan growth also showing signs of uptick," Manish Karwa and Abhishek Saraf, analysts at Deutsche Equities India Pvt., wrote in a Dec. 4 note.
2:05 pm: RBI's stance on liquidity would also be closely watched. Excess liquidity with banks is down to around Rs. 70,000 crore from a peak of more than Rs. 5 lakh crore in March, according to the Bloomberg Economics India Banking Liquidity Index. That has led State Bank of India and the Punjab National Bank – large state-run lenders – to raise rates on bulk deposits.
1:55 pm: RBI is also expected to retain its "neutral" stance, while cautioning about inflation, which accelerated to a seven-month high in October.
1:52 pm: With inflation trajectory likely to remain upward in the coming months, many analysts see a prolonged pause from RBI.
1:48 pm: "It is a general volatility in the markets before the RBI policy decision," said Rakesh Tarway, head of research at Reliance Securities.
1:44 pm: The Sensex is down nearly 150 points while Nifty is hovering around 10,050 mark. Weak global markets and cautiousness ahead of the RBI decision impacted the market sentiment.
Source by:-ndtv
Share: